Europe
Exit Polls: Separatist Parties Winning Regional Election In Catalonia, Spain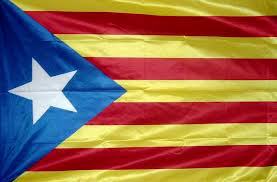 The latest exit polls and first results coming in have the separatist parties united in "Junts Pel Sí" and the smaller leftist pro-independence party "CUP" winning an absolute majority in today's regional election in Catalonia. Both parties announced before the election that if they won a majority they would declare independence from Spain within 18 months.
You can follow the evolution of the result here live:
This was the result of an earlier exit poll:
Image: EuropaPress
The exit polls would give the separatists between 74 and 79 seats (of the 68 needed for an absolute majority in the 135-seat assembly).
Lead Stories' Trendolizer™ constantly scours social networks for news about the Catalan elections and independence. Scroll down to see the latest.